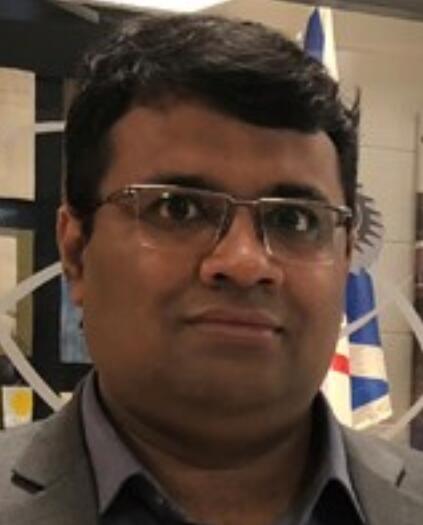 Dr. Mohsin Jamil

Department of Electrical and Computer Engineering
Memorial University of Newfoundland, Canada

Repetitive Control for Power Electronic Converters used in Smart Grids
Abstract: Power electronic converters used in smart grids are widely employed as the interface and power flow management of distributed generators (DGs) to the utility. They manage the energy exchanges with the utility and in general control the power flow between DGs and the utility. They are normally used to connect renewable energy sources such as solar, wind, or marine, to the utility to convert DC or variable frequency AC into 50/60 Hz fixed frequency AC to inject into the utility or to supply local loads. They are also used to interface high power density microturbines, flywheel energy storage systems, batteries, and fuel cells. These converters play a vital role in the control of power flow and improvement of power quality by providing a low total harmonic distortion (THD) output current as laid down by guidelines and national/international standards. There exist different types of power electronic converters for interfacing with the utility. The most common is the two-level bridge converter. However, the need to improve efficiency and to reduce the size and cost of both the converter and the output filter has encouraged more research into using different topologies.
In this technical talk, we will discuss the role of power electronic converters, some common topologies and repetitive controller for interfacing renewable energy sources to meet national/international standards. Classical (PID) controllers normally exhibit poor performance especially when the utility voltage harmonic distortion is high. This is due to the low gain, and poor disturbance rejection of the PID controller at the utility harmonic frequencies. Repetitive feedback controllers have the ability to track or reject periodic disturbances, such as utility harmonics, as they naturally have high gains at the utility voltage harmonic frequencies, assuming that these frequencies do not change.


Bio: Dr. Mohsin Jamil is currently an Assistant Professor in the Department of Electrical and Computer Engineeringat Memorial University of Newfoundland, Canada since August 2019. Between 2016and 2019, he was working in the Department of Electrical Engineering at IslamicUniversity of Madinah, Saudi Arabia. Between 2012 and 2016, He was working atthe Robotics Department of National University of Sciences and Technology(NUST), Islamabad, Pakistan.He earned hisPh.D. degree in Electrical Engineering from the University of Southampton, U.K.in 2012 and M.Sc. degree in Electrical Engineering from the National Universityof Singapore in 2008 with major in Automation and Control Engineering. He hasdone another M.Sc. degree in Electrical Engineering from the Dalarna UniversitySweden in 2006. He did Bachelor of Engineering in Industrial ElectronicsEngineering form NED University of Engineering and Technology, Karachi,Pakistan in 2004.He is author and co-author of several IEEEpublications in different journals and peer-reviewed conferences. He isrecipient of different awards and funding grants. He is an Associate Editor ofIEEE Access and Senior Member of IEEE.